The Masonic | San Francisco, California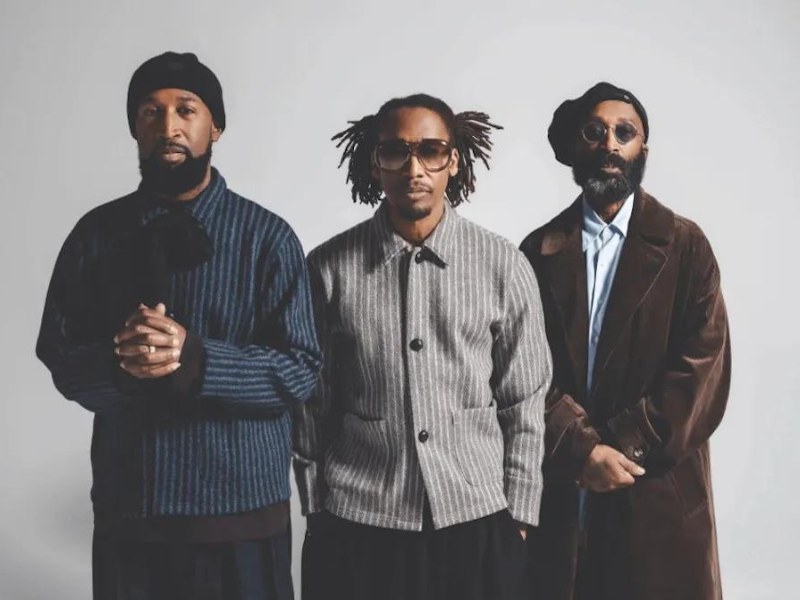 Prepare for one of the best nights in soul and R&B when musical icon Raphael Saadiq returns to the road with Tony! Toni! Toné! This exciting announcement has had fans reeling with excitement. Raphael Saadiq Revisits Tony! Toni! Toné!, the Just Me & You Tour is hitting stages across the United States this fall, including a long-awaited stop in San Francisco, California.
The Just Me & You Tour will be brought to the stage at the Nob Hill Masonic Center on Friday, the 17th of November, 2023. If you want to catch the R&B legends live, now is your chance! Don't miss out on this event as it may be your last chance to catch them all together.
Tickets to Raphael Saadiq Revisits Tony! Toni! Toné! are on sale right now. Click 'GET TICKETS' right now to secure your spots at the show. Hurry up before tickets sell out!
The tour is being put together by Live Nation Urban. And it will be a historic homecoming for Raphael Saadiq, his brother D'Wayne Wiggins, and Timothy Christian Riley, who will play Tony! Toni! Toné! for the first time in almost 25 years. In addition to well-known R&B hits like "It Never Rains (In Southern California)," "Feels Good," and "Anniversary," the Tonys set will also include brand-new music. Saadiq also draws from his extensive back catalog for this extensive, all-night performance, performing songs from his highly regarded solo albums. Plus, fans will also get the music of his adored R&B supergroup Lucy Pearl, as well as the hits he produced for artists like D'Angelo, Daniel Caesar, Brent Faiyaz, Solange, and Beyoncé.
"I've always wanted to put my family back together," said Raphael Saadiq upon the announcement of the tour. "Playing with the Tonys again is a thank you to the fans, the Super Tonians, for supporting all my musical efforts. Without those who were with us from Day One, where would I be? But the main reason is that my father, Charlie Wiggins, would've wanted it this way–to see me, D'Wayne, and Tim playing together again."
The New York Times had nothing but good things to say about Saaqid. They wrote, "For two decades, [Saadiq has] done it, over and over. As a producer, he's pulled concise statements out of performers who often default to the diffuse. But as one of relatively few major figures of the hip-hop age who grew up playing in bands, he's just as adroit at leading from behind as a sideman, steering Mary J. Blige to an Oscar nomination (for "Mighty River," from Mudbound) or playing bass behind Mick Jagger on a Grammy salute to Solomon Burke."
So, now is the time to brace yourselves because the tour is kicking off this September! Immerse yourselves in the timeless music of Tony! Toni! Toné! and enjoy the vibe. This might be your first and only chance to catch the band live in 25 years, so grab it now! Purchase your tickets here before the show in San Francisco sells out.