Nob Hill Masonic Center Information
Designed by Albert Roller and dedicated on Sept. 29, 1958, the building houses the Masonic Auditorium, the Grand Lodge of California, and the Henry W. Coil Library and Museum.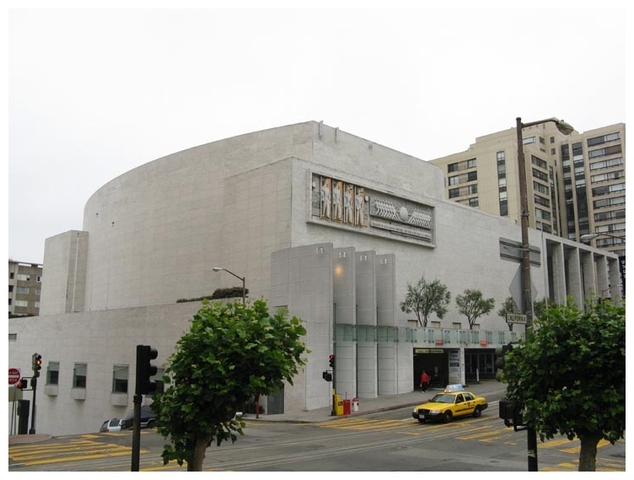 The building showcases work by American artist Emile Norman, including a war memorial sculpture that resides outside the building, which depicts four 12-foot high figures which represent each branch of the armed forces, and 14 marble figures occupied in a tug-of-war, symbolizing the struggle between good and evil. Norman also created the building's prodigious mosaic mural, which consists of silk, natural foliage, pieces of vegetable, metal, parchment, felt, linen, shells and sea life, and stained glass, as well as gravels and soils from the 58 counties of California and the Islands of Hawaii.
After renovation works were finished in 2014, the center now has a capacity of 3,300, thanks to a new general admission open floor that has tiered levels. The venue was also given a brand new concert stage, and the concert was tailored with a state-of-the-art sound system.