SF Masonic Auditorium | San Francisco, California
Peach Pit has announced dates for their 2022 "Right Down the Street" fall tour to North America. They will be coming to Nob Hill Masonic Center on Thursday 1st, December 2022 for one of the performances. The indie-pop band announced a 28-city tour in May, which begins from their hometown Vancouver, BC, in September. The tour features notable performances in some of the most iconic venues throughout North America before wrapping up in New York on 15th December. The band is quite excited to return to the stage after their recent US tour, which received incredible support from their fans. This show is expected to be even bigger and better! So, don't wait around and buy your tickets right now before they are sold out!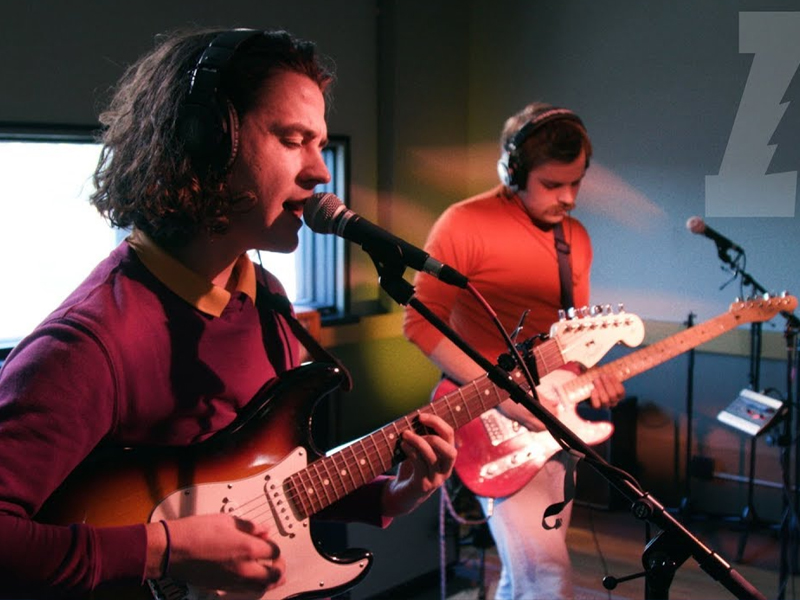 The Canadian-based indie-pop band was founded in 2016 and has emerged as one of the most popular music acts throughout North America. They introduced a new wave of music called "chewed bubblegum pop". Critics have had mixed reviews about that, with some saying their music is sad pop or surf rock with their soft-spoken vocals and guitar-driven melodies. They have released three albums now, after their debut album, Being So Normal, came in 2017. Their second album, You and Your Friends was released in 2020 and their latest album, From 2 to 3, was released this year in March. Fans are pretty excited to hear it live!
Peach Pit embodies the perfect friendship that goes through hardships, existential crisis and a lot more but decides to stick together. Their music reflects the virtues of a group that has naturally stayed close to each other for a long time. Their on-stage chemistry, energy and coordination are unmatchable, which is why they have emerged as a pretty successful indie-pop band in recent years. They are renowned for incredible live performances too. If you want to catch them live, get your tickets ASAP for Nob Hill Masonic Center concert on 1st December 2022.