SF Masonic Auditorium | San Francisco, California
Celeste Barber comes to Nob Hill Masonic Center on Friday, 19th August 2022. The Australian comedian and media personality will be touring the U.S for a 42 city trek that kicks off on 6th July and stops at notable destinations, including New York, L.A, Detroit, Miami, Nashville, and more. It will conclude with a special performance at Boston Center Wang, Boston, on 30th August. Barber recently talked about her boredom during lockdowns and how delighted she is to be back on stage. She has a huge fan following in the U.S and is probably expecting packed house venues. Get your tickets right now if you want to see her live at Nob Hill Masonic Center on 19th August 2022.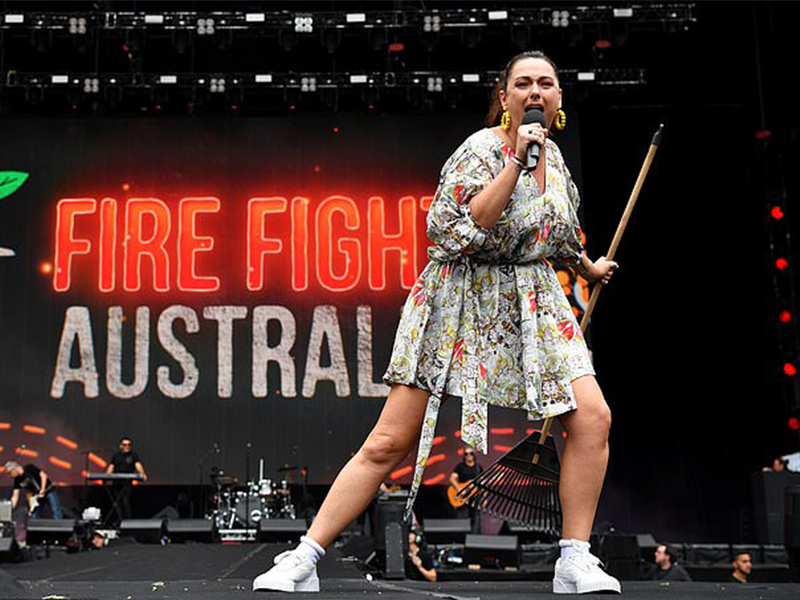 Celeste Barber is one of the most sought-after comedians in Australia, with significant worldwide recognition, especially in the U.S. Barber aims to explore general life topics on the upcoming tour, going people a chance to enjoy after such a tough couple of years. She also faced the brunt of lockdowns as her invitation to Coachella was canceled, which she was most looking forward to. Barber's fan base continuously stays updated with her content on Instagram, and she does hilarious celebrity parodies under the #celestechallengeaccepted challenge. She has a massive social media following with around 8.5m Instagram and 3.5m Facebook followers.
Barber's recognition came from her Instagram content, but she is one of the best stand-up comedians. Her comedy sketches are relatable, creative and brilliantly timed. She recently hosted the Fire Fighters Australia benefit concert and did a pretty good job keeping the crowds engaged. The acclaimed writer, comedian, author and podcast. She has appeared in several TV shows, best known for her role as a paramedic on All Saints. She has sold out Sydney Comedy and Fringe Festivals, two of the biggest comedy gigs in Australia. A similar response is expected on all her U.S events and if you want to experience some amazing stand-up comedy, get your tickets right now before they are sold out!