The Masonic | San Francisco, California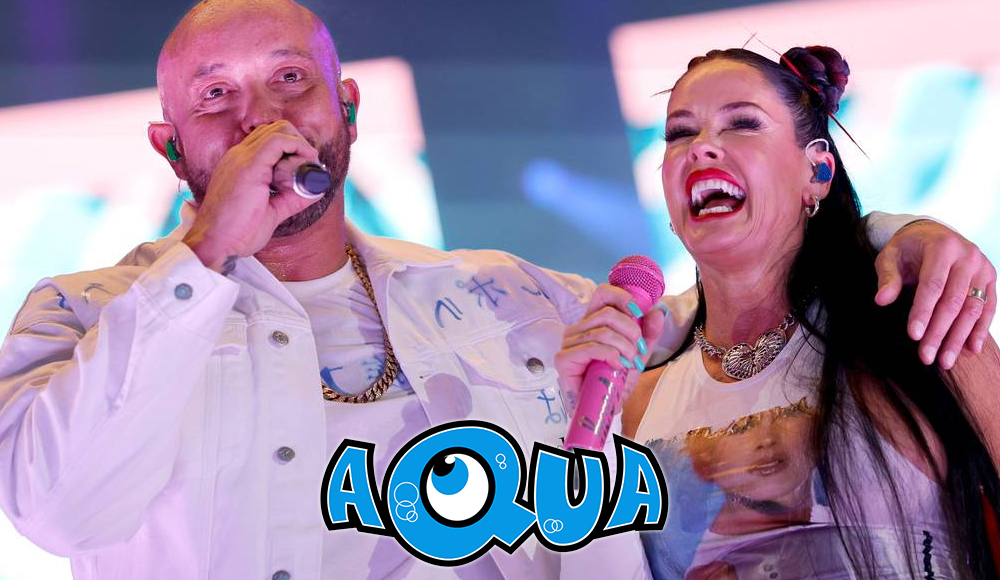 Let's go Barbie! Let's go Barbie! To all the 'Barbie girls out there, it's time to unleash every inch of your wild side as the Europop band, Aqua, is hitting the stage. Taking everyone on a fantastic world of plastic 25 years ago, the band is inviting every human to their newest 'Barbie World Tour'. Set to perform their biggest hits alongside their newer bops, the 'Barbie Girl' dance commanders are hitting the stage at Nob Hill Masonic Center on Tuesday, November 14th. So, better get ready for a wild night of your favorite 2000s electro bangers including "Doctor Jones", "Cartoon Heroes", "Back to the 80s", "Turn Back Time", and of course everyone's beloved anthem as Barbie Girls. Having sold millions of records at the turn of the millennium, Aqua definitely got the world dancing to life in plastic. Get your freshest outfits out of the closet and book those tickets now!
It's fantastic! The iconic Europop hitmaker, Aqua, is set to throw this year's biggest 2000s electro-pop parties aboard the Barbie Girl World Tour. Exploring life in plastic, the "Barbie Girl" dance commanders are serving magical summer nights all year long! Bound to perform their biggest hits, crowd favorites, and newer material on its newest trek, everyone's out for a wild night. This time around, they're ready to rock it all out.
Celebrating 25 years since their breakout hit single dominated the scene, the iconic track continues to command every dancefloor around the world. From clubs, bars, DJ remixes, RuPaul's Drag Race performances, and even a reimagined sample by Ava Max, it's one heck of a bop!
The band soon became Denmark's most successful band, "We always dreamt big, but never this big," frontwoman Nystrøm shares with MTV News. Defying expectations and naysayers as its debut "Aquarium" shared the band's experimentation with their own mix of bubblegum pop, its iconic single "Barbie Girl" hit #1 in Denmark, Australia, the UK, and other European countries, and hit the Top 10 on the Billboard Hot 100. Back in the day, this was something rarely achieved by Europop artists.
"We hoped we were going to make it in Denmark and maybe Norway and Sweden, but I don't think anybody really would've expected that it would go this far and that hard," Nystrøm added.
Beyond singing about the fantastic life in plastic, Aqua soon became a shining star for its succeeding releases that hit hard. Their next singles "Doctor Jones", "Turn Back Time", "Back to the 80s", "Good Morning Sunshine", and "Lollipop (Candyman)" continued to shake up every dancefloor worldwide.
This time around, she's not just your 'Barbie girl, she's a full-on rock chick! Defying expectations and assumptions of people around her, she turned to rebel against stereotypes and embraced who she really wanted to be. She's a free woman! "That made me kind of rebellious, actually," she told Nylon in an interview. "I turned into this rock chick just to kind-of be on the opposite side of whatever people wanted me to look like."
As Barbie continues to paint the world pink, it's high time to celebrate your own unique self amidst this wonderful life in plastic. Get your flashiest outfits ready for a wild night at the Barbie World Tour with Aqua. Book your tickets now!